The Nonprofit Organization
The Boys and Girls Clubs of Whatcom County's mission is helping young people become productive and responsible members of society. They focus on the kids who need it most.
For 75 years, this nonprofit has shared this dream with kids, both the rich and poor, by keeping membership fees low and offering scholarships for those who are unable to pay.
The Club has an annual budget of just over six million dollars. It supports children in Whatcom County, Washington, with four clubhouses in Bellingham, Blaine, Ferndale, and Lynden, serving kids aged 6 to 18, and four licensed daycare sites serving infants to age 12.
To achieve its mission, the nonprofit runs programs that encourage positive decision making, enable academic success, and breed good character among its young members. It teaches them to absorb the values of responsibility, leadership, and good citizenship.
Since its creation in 1946, the Boys and Girls Clubs of Whatcom County has:

▪️ Attracted kids for its Academic Success programs and STEM programs to help them secure a prosperous future.


▪️ Enrolled kids in community service projects to provide spaces for growth and opportunity.


▪️ Sponsored health and lifestyle programs for kids and served nutritious meals so that members will learn the importance of nutrition.
"MaestroSoft has always given us great customer support and strategic assistance. They work with us before, during, and after events to ensure that we succeed. It's an added value that we can't get elsewhere."

Sara Maloney, Chief Development Manager at the Boys & Girls Club of Whatcom County
The Challenge
Before Covid-19, the Boys & Girls Clubs of Whatcom County raised funds through in-person events - silent auctions, live auctions, cornhole tournaments, bingos events, etc. They were about to host their gala - an event that raised $400,000 in 2019 and is usually responsible for raising 20% of the Clubs' operational budget - when the coronavirus crisis started.

Initially, in mid-March, like many organizations, they considered postponing their gala. However, it became increasingly apparent that this was not going to be possible. Washington State extended the stay-at-home order. Also, the gala wasn't their only event affected. The Ferndale Cornhole Tournament, which raised $25,000 in 2019, had to be shifted to 2021.

Canceling was not an option as they depended on the budgeted revenue to continue operating their programs. That's when they decided to pivot to an online gala.

The Club reached out to Jay Fiske with MaestroSoft, their auctioneer, for several years to help them pivot to a virtual event.

Their goal was to use live streaming to replicate the experience of an in-person event, at-home. With only five weeks to prepare, they committed to hosting a virtual gala that would include the look and feel of a traditional in-person event:
Live auction
Silent auction
Raise the paddle with a live auctioneer
Doorstep delivery for a gala-in-a-box
Sponsor messages
Testimonials
The Solution
The Club selected MaestroSoft because it provided a comprehensive, seamless virtual event experience. She says, "Donors should be able to do everything in one place - view auction items, watch the videos, pledge or bid." Maloney also selected MaestroSoft because of its dedicated client success team.
Reimagine Higher Dreams Virtual Gala & Auction
Using MaestroSoft's auction management software, the nonprofit started building a virtual gala strategy on June 5th, 2020. They launched an event website, a one-stop-shop for everything related to the gala and event activities.
After considering the devastating impact of Covid-19 on the economy, the Boys & Girls Clubs lowered their fundraising goal from the 2019 gala. However, they remained optimistic they could achieve the results they intended from an in-person event.
Revenue from corporate sponsors was essential to laying the foundation for a financially successful event. They created ways to provide meaningful recognition and value for their sponsors. They retained 100% of their previously committed sponsors and gained a handful of new sponsors once they transitioned to a virtual event.
They began educating the prospective audience with weekly videos. These were simple, impromptu videos of the CEO filming from her cell phone from home. They shared the videos on their event website, social media, and via emails with their entire database. Maloney says, "We had five weeks to plan the event. Every week, we would send a video to past gala attendees. The messages were informational and encouraged them to attend."
Leading up the event, they also made porch visits. The staff went to people's homes and took pictures of the donors in front of their home from a safe distance. This was an innovative way to engage with their donors. These photos were then displayed on the event website during the pre-event and provided a virtual mix and mingle for attendees.
On the day of the virtual event, they sent out 160 gala-in-a-box deliveries. The deliveries included a charcuterie board, dessert, and adult beverages for two. All the boxes delivered contained a printed program, providing recognition for the supporting sponsors, and a schedule of events similar to a program attendees would receive at an in-person gala.
Offering a gala-in-a-box was instrumental in retaining corporate sponsors who wanted to host guests, albeit remotely. Traditionally, all of these sponsors would have had a table for eight to ten people at the in-person event.
The deliveries also included an activity bag for donors who had children. Added attention to details like the babysitting box allowed the Club to make a personal connection with their donors even though they couldn't see each other face to face.
The event website included all the information one would need to participate on the night of the virtual event. There was a donate button on the top of each webpage and a thermometer displaying the funds raised in real-time throughout the virtual event.
The schedule for the event night included live streaming/broadcasting. Traditionally, an in-person event might last three or four hours, but with live streaming in a virtual event, the time frame was condensed to 75 minutes. While a lot of video content was pre-recorded, the format mirrored that of a live event.
They started the event as they would in-person from the ballroom where the event would have occurred. There were several guest speakers from the Club, along with sponsor messages and testimonials from community members.
They modified their approach for the auction to fit current realities, axing some popular in-person auction items like trips and travels. Maloney says, "Not too many people are planning a cruise right now, and not too many people are booking a safari to South Africa. We decided to remove anything that might not be competitively bid on based on the situation."
Once they launched their virtual silent auction, people could browse the catalog and peruse auction items at no cost. They did not require people to register to look at auction items and allowed for the Club to capture contact information from website visitors to add to their constituent contact database.
For their live auction, they decided to open all the live auction items at the same time so that those people that were interested in each item were bidding at the same time.
They also purchased MaestroAuctioneer, the virtual auctioneer service for the live auction portion of the virtual event. The auctioneer was broadcast using the live streaming feature of their event website to engage with attendees. He provided a play-by-play on how the bidding was going between donors, giving commentary, and fostering healthy competition between those participating remotely.
The MaestroAuctioneer also led the Raise the Paddle. No longer was the Raise the Paddle confined to a 10-minute spot as in the past during an in-person gala. They ran it for 45 minutes. They also left the Raise the Paddle active on the event website for the days to follow. Additional funds continued to come in after the event.
The Outcome
The Boys & Girls Clubs of Whatcom County exceeded their 2020 target revenue goal by several dollars, raising $301,882. They raised over $180,000 with the Virtual Raise the Paddle. Sponsorships accounted for $100,000 of the total revenue. They achieved an overall 106% yield in the live auction, 92% yield in the silent, with a combined 103% yield.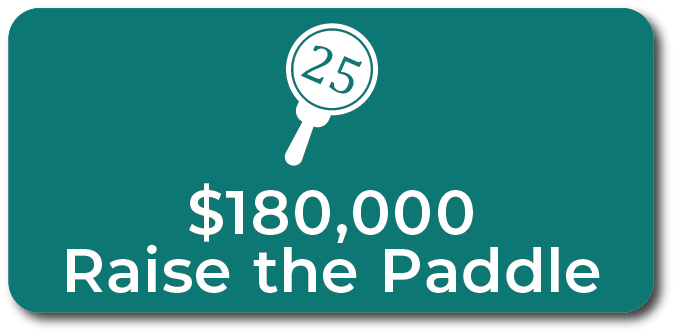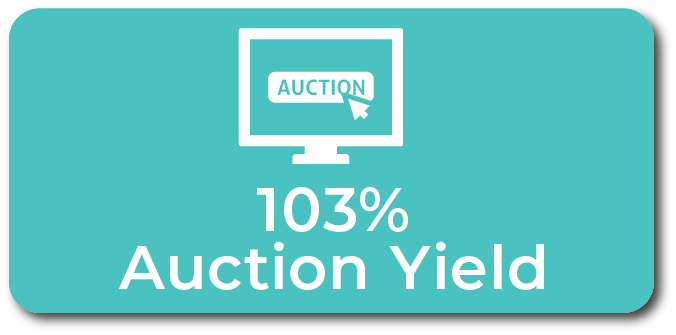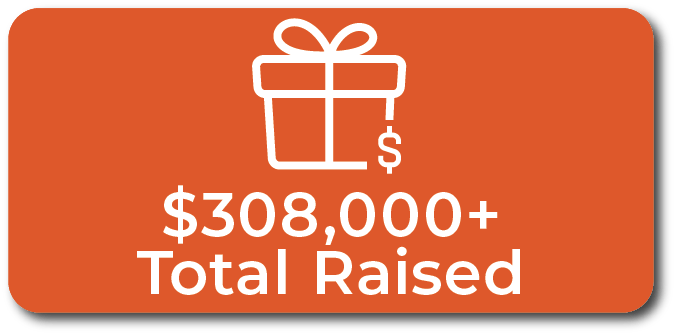 The nonprofit was able to reach a wider audience with many first-time donors. Maloney says, "I was surprised by how many out-of-area gifts we received."
Through online fundraising and donor management strategies, they can nurture the influx of first-time donors into recurring donors or advocates, raise more funds, and keep helping young people.
CONFIG TEMPLATE

This template controls the elements:

FOOTER: Footer Title, Footer Descriptions
CUSTOM MENU: Images and columns into header main menu submenu items

* This message is only visible in administrative mode