MaestroAuctioneer
Live and Virtual Auctioneer Services

MaestroAuctioneer provides a full-service auctioneer, enriching your virtual or in-room auction event with a real-time bidding voice. MaestroSoft certified auctioneers have the training and expertise to energize and optimize the auction experience for your guests and to maximize fundraising results from your virtual/live auction, in-room auction, golf awards banquet auction, and any other charity gala, or event.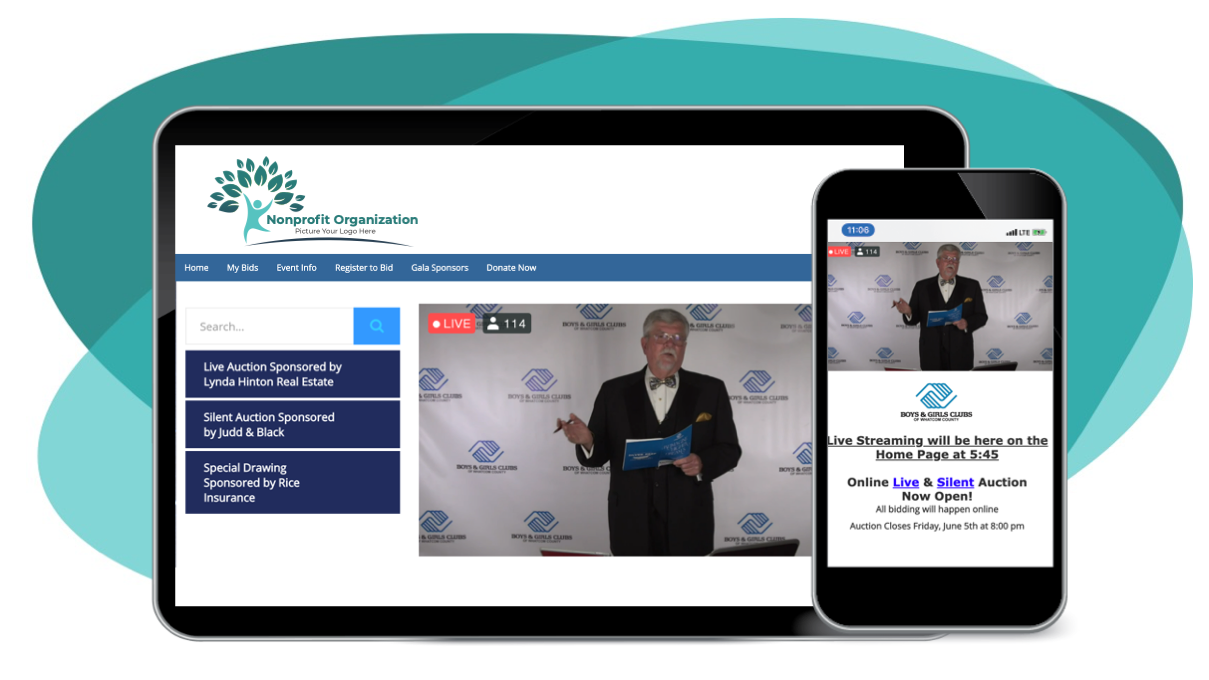 Don't Leave Your Results to Chance - Let Our Professional Auctioneers Assure Your Success!
Find out why hundreds of non-profit organizations just like yours have chosen MaestroAuctioneer to take the stress out of the benefit auction process.
MaestroAuctioneer experts can:
Provide an auctioneer who will engage your guests and encourage them to be generous.
Meet with your auction committee throughout the planning process.
Give you helpful tips that can add as much as 25% to your auction receipts.
Increase profitability and keep you and your committee from reinventing the wheel every year.
See how MaestroSoft can help you have a winning fundraising event, with less stress and better results than you even imagined.
Virtual auctioneer services are to inspire donations to the Raise the Paddle, introduce video clips and participants during a live video feed/broadcast on the event website. Bids for the auction items are placed online and the virtual auctioneer monitors the bidding and encourages the bidding with all items open for bidding at the same time. A skillful virtual auctioneer can boost the event revenue by spotlighting items, monitoring and advising of the bid amounts coming in real time, and keeping the pace of event on track.

Live auctioneer services provide an on-site professional who can entertain the audience while helping to maximize the event revenue through skillful management of the sale of the auction items. The items are sold one at a time with the auctioneer encouraging the bidding and managing the sale directly.The auctioneer often also serves as the MC for the evening, providing updates on the silent auction timing and making introductions, thanking sponsors and promoting the mission of the client

Request a Quote
MaestroAuction Services
Thank you for your interest!
We're so glad you're interested in learning more about MaestroAuction Services.
Take one step closer to a less stressful, more organized, and more profitable event by filling out this form. Once we receive your quote request, we will be in touch to finalize any required details.
CONFIG TEMPLATE

This template controls the elements:

FOOTER: Footer Title, Footer Descriptions
CUSTOM MENU: Images and columns into header main menu submenu items

* This message is only visible in administrative mode