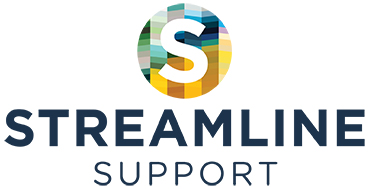 Technology rental and on site support
Imagine a smooth checkout process that sends your guests away on a positive note, with calls of "See you next year!"
magine a check in process that's quick and easy, allowing your guests to breeze through the process and immediately begin contributing to your cause.
Imagine an event that flows seamlessly, allowing your supporters to contribute in many ways and accommodate all levels of giving.
Imagine an event that allows that giving to be recorded quickly and accurately, presenting your supporters with itemized receipts at the end of your event.
Founded in 2006, Streamline Support has made this dream a reality for many of the finest events in the nation.
Streamline Support can ship complete "plug and play" systems, networked and pre-loaded with your choice of Maestrosoft products anywhere in the United States. Streamline Support can provide experienced, professional event staff to ensure a stress free event.
Whether your needs are for hardware only (Computers/Printers/Network), or hardware combined with professional on site support, Streamline Support delivers peace of mind to your event.
Visit the Streamline Support website
CONFIG TEMPLATE

This template controls the elements:

FOOTER: Footer Title, Footer Descriptions
CUSTOM MENU: Images and columns into header main menu submenu items

* This message is only visible in administrative mode